Strong Smell of Smoke in your Sussex County Home or Business?
9/20/2018 (Permalink)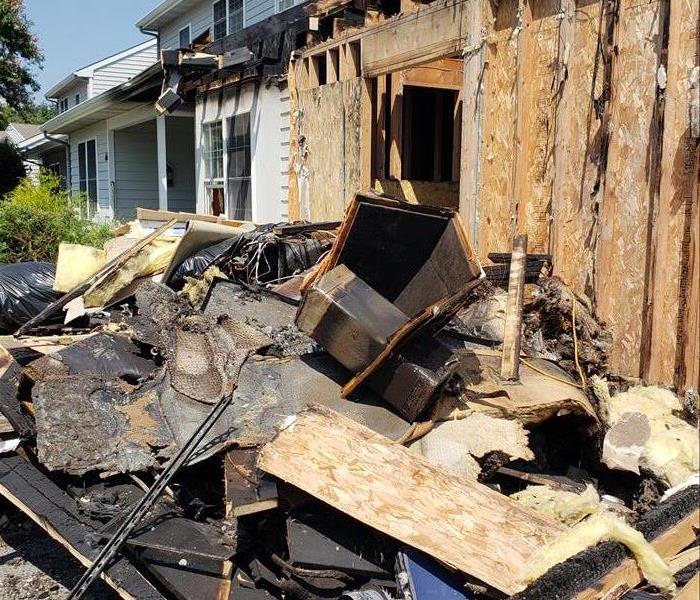 SERVPRO of Sussex County Can Eliminate Strong Smoke Odors. If you have had a fire in your home; you may notice the smell of pungent, lingering smoke odors which at times can become overwhelming. Post fire soot, ash and debris may also be present and in such cases it is in your best interest to call in professionals who can restore and prevent further damage to the property and belongings.
SERVPRO offers the most professional fire damage restoration process. Our crew will apply proven methods to remove fire and smoke residues from furniture, walls, floors and ceilings and other surfaces in your home. If valuables are in need of removal and cleaning; we offer these services as well and sanitize salvageable items off site. We also discard any items deemed unsalvageable by the homeowner.
The use of air movers, air scrubbers and foggers can also be utilized to push odors from the atmosphere to reduce smoke odors and improve overall air quality.
Surfaces are also cleaned to remove soot and smoke residue. Walls, floors and ceilings are all cleaned and checked for odor penetration. In some cases the entire structure may need cleaning.
Whether a small kitchen fire or a serious house fire; the odors associated with such a loss can be lasting and overwhelming. Call SERVPRO of Sussex County at 302-856-9768 as soon as the fire is out and we can begin the process of restoring your home to its pre-fire condition.
Have Questions about Fire, Smoke, or Soot Damage?
Call Us Today – (302) 856-9768 or visit: www.SERVPROsussexcounty.com